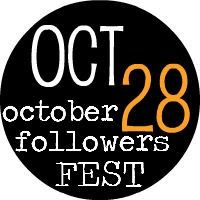 That is how the song goes right? No? Oh well. This time of the year means it is time to bust out all my Spooky decorations. My mom gave me a bunch of her old decorations to spook up my new apartment, as well as making some amazing things herself. Honestly, I am not sure how my apartment would look right now with out the stylistic hand that is my mother.
Here are a few things spotted around the house to get us in to the Halloween spirit.
Do we love the Witches boot? My mom found it for me on her trip to The Garment District in Los Angeles. It is pretty fab if you ask me. I had to tell her to hold back from buying everything she saw, because she sent me about fifty texts of stuff she wanted to buy me. I love this purchase though. Very Halloween Glam! The boot is accompanied by two Ceramic Pumpkins that have been in our family since I was a little one. Now they belong to me! Muahahahahahaha!
Another hand-me-down is the Monster Mash toy! All the little monsters sing and dance to the song "Monster Mash". I remember playing this thing over and over when I was a little kid! So excited my mom decided to hand it over to me. :)
It isn't halloween without carving Pumpkins! Nick's pumpkin is on the left, and mine is on the right. Nick carved an awesome Storm Trooper, and I carved one of my favorite characters from Mario Party (10 Brownie Points if you can guess the character's name!). Can you tell how nerdy and I are? Our pumpkins are based on Star Wars and video games, and I love it! Nerdy and proud!
We also have a little Witch in the kitchen that I assume is supposed to hold candy and goodies. But the problem is that if we actually kept goodies in there, we would end up eating all of said goodies. Therefore we use this little witch as a pen holder. Thanks Witchy!
And last, but certainly not least, the main attraction! My mom made me my very own Halloween Wreath!!
There aren't even words to describe how FABULOUS this is! I am so grateful my mom is crafty, and loves to make stuff for me, especially stuff as gorgeous as this wreath! I mean, there is a sparkly orange spider! What else could a girl want on Halloween?? Thanks Momma!
That was just a few touches of Halloween around my house. What decorations do you have to get you in the Halloween spirit?