So today is a little bit of a good new/bad news kind of thing...If you are like me, you are an optimist and want to hear the good news first. If you aren't like me, read this post from bottom to top...
Good News Galore!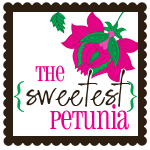 I won!!!!!
1. I never win anything, and I won a giveaway at The Sweetest Petunia for the blogerversary giveaway! She was actually featuring one of my favorite blogs Sandy a la Mode and her Etsy shop in the giveaway! Look at my loot!!!
Fabulous accessories! AND A HAIR BOW!! Blisss!!!
2. I got my "Sweet" shirt from Dressing on the Side!!! It is super cute, and there will be pictures to come!!
3. A fabulous food blog, Pizelles is doing a Winter Recipe Exchange! I got my recipe in the mail today! Potato Chip Cookies? Fun and interesting...I am always excited to try new crazy things! I have been a bum, and haven't mailed my recipe out yet. But, I will get on that a.s.a.p.
Bad News Bummer
I am getting paid to write a blog! I know that doesn't sound like bad news, but hear me out. The tennis club I work for is hosting a big national tennis tournament and they want ME to blog about it! Can you believe it? Paid to write!!
The bad news here is that I am going to have to take a few days off of this blog, to focus on my other one. Don't worry I will be back!! And probably with some fabulous adventures to discuss. (I already have one about antique mall in Bakersfield!)
If any of you are tennis enthusiasts, you can check out my blog for the tournament at La Jolla Beach and Tennis Club! On that note, if you really love tennis you should def roll over to my brothers blog! He is an expert at all things tennis. Check it out at Tennis en Fuego.
Minor Complications. Be Back Soon.